Velkommen til KITS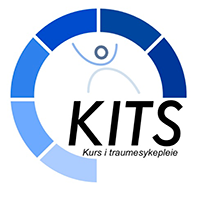 KITS er et to dagers kurs i traumesykepleie som henvender seg til alle sykepleiegrupper som jobber med mottak av traumepasienter. Kurset tar for seg sentrale tema i traumebehandling og praktiske øvelsesstasjoner. Kurset avsluttes med en teoretisk og praktisk test.
Skip available courses
Available courses
Dette kurset gir en innføring i primærundersøkelse ved hjelp av ABCDE-metoden.
This course provides an introduction to the primary survey using the ABCDE-Method/aproach/examination?